Cedar Mesa | The Citadel
Saturday, November 21, 2009
This past weekend Amanda and I headed south for our annual November Cedar Mesa weekend trip. We left right after work on Friday and made our way to Blanding where we had some hotel reservations for the weekend (we're not into cold weather camping).
Saturday morning we headed to our first destination of the weekend: The Citadel. I have wanted to check out these ruins for a while, and am glad we finally did. This was a fun hike with some minor scrambling required to reach the ruins.
After taking the short spur trail from the Cigarette Springs Road, we reached the rim of Road Canyon.
View over Road Canyon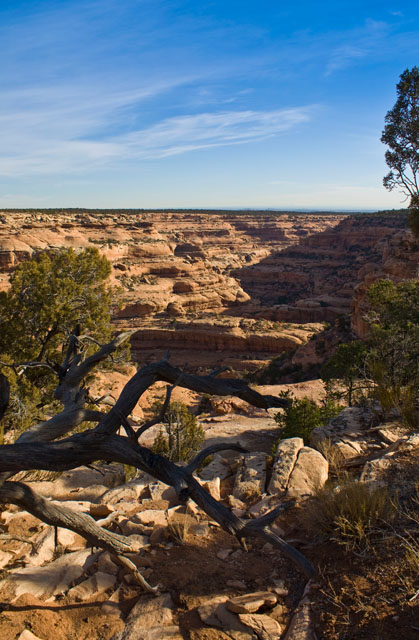 After hiking along the rim of Road Canyon for about a mile and a half, we soon got our first view of the peninsula that the ruins are located on.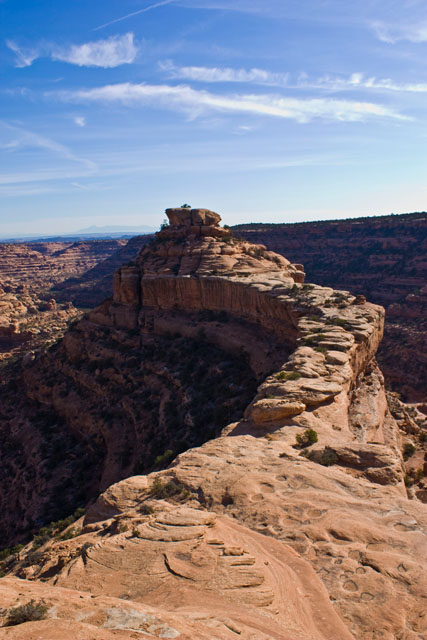 From this point we had to make our way down some steeper slickrock to reach the peninsula.
Amanda headed down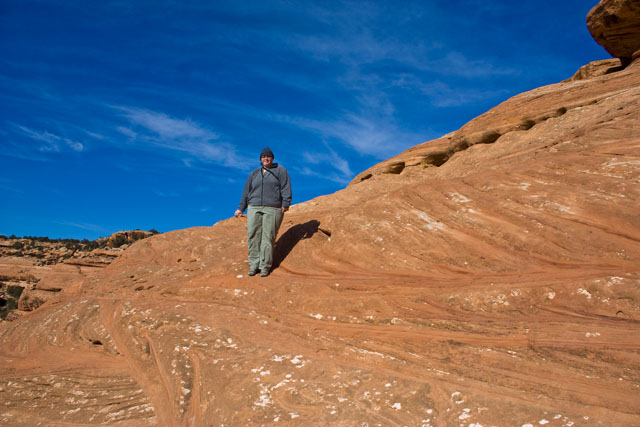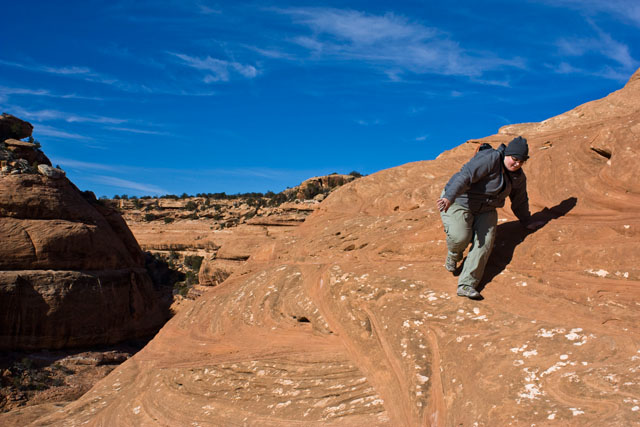 About to make our way across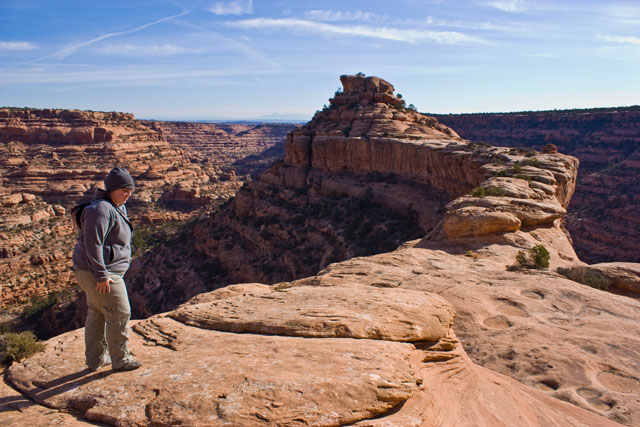 Soon we reached the ruins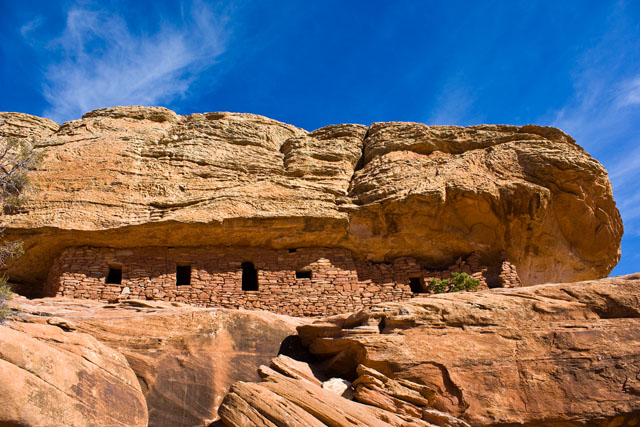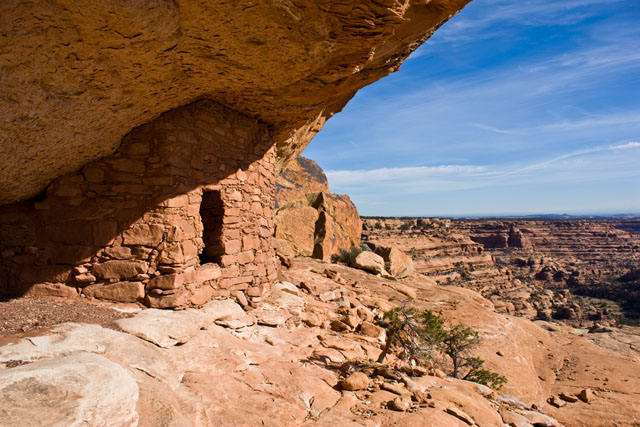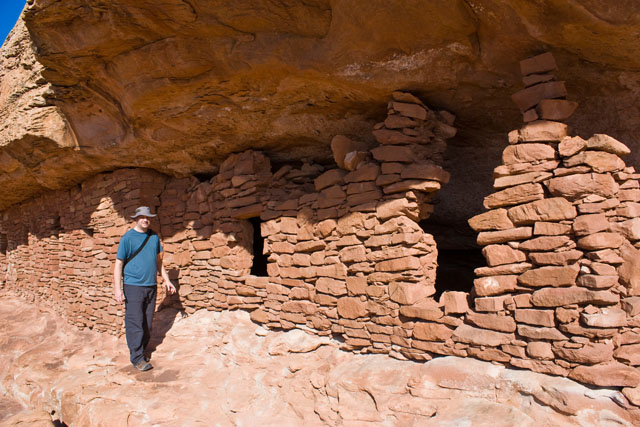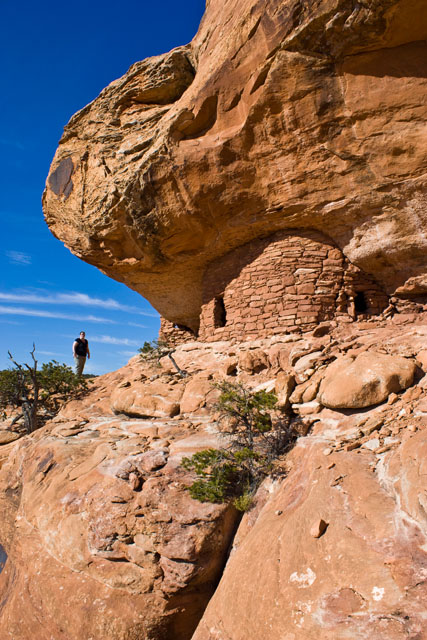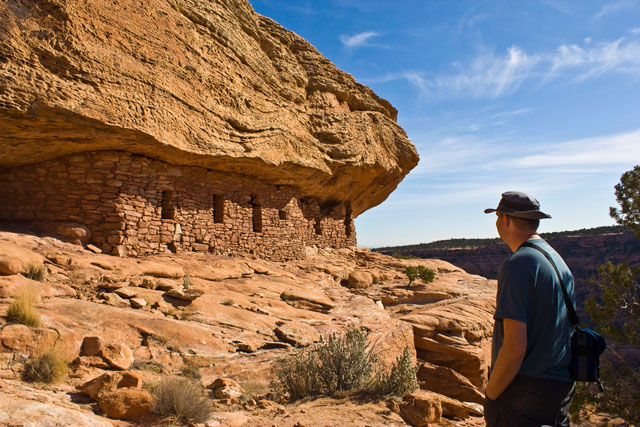 After checking out the ruins and relaxing for a while, we started on our way back to the Jeep.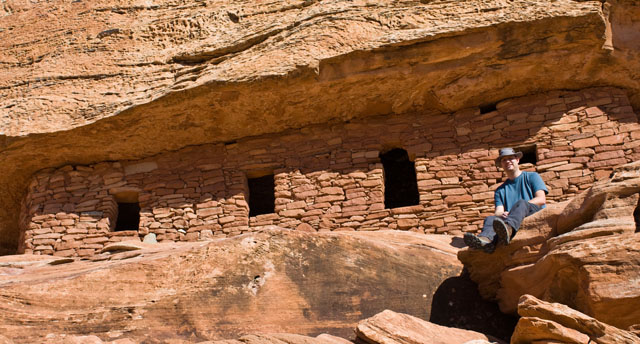 Climbing back down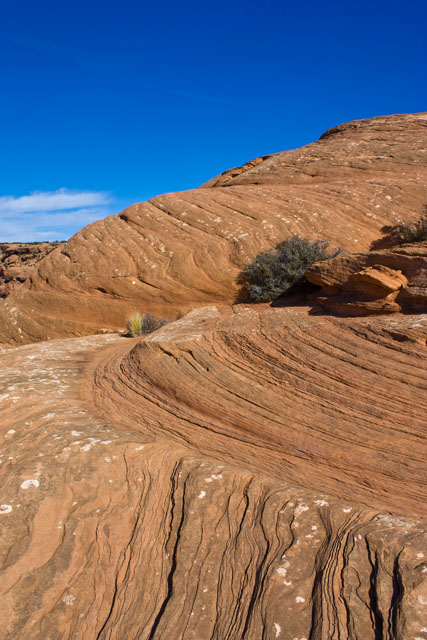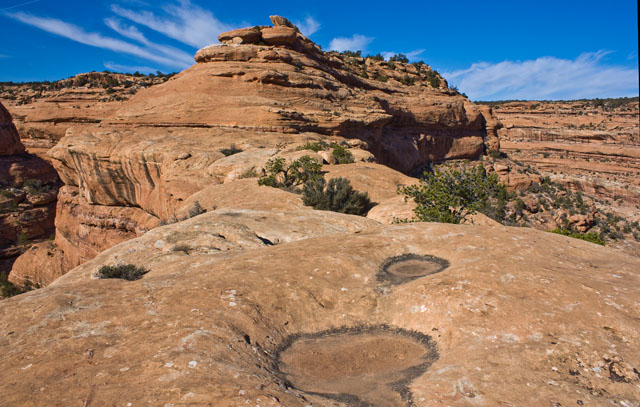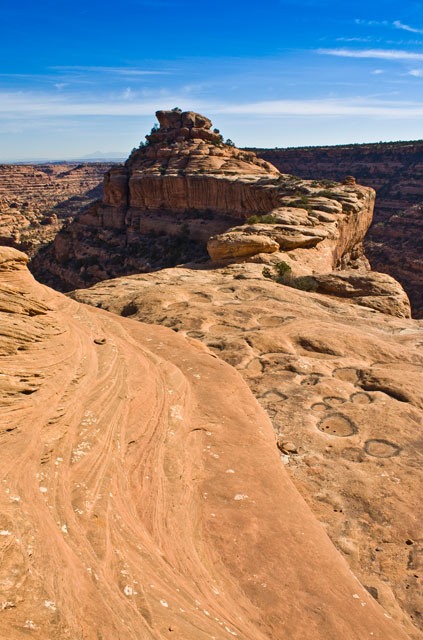 Some water filled potholes along the rim of Road Canyon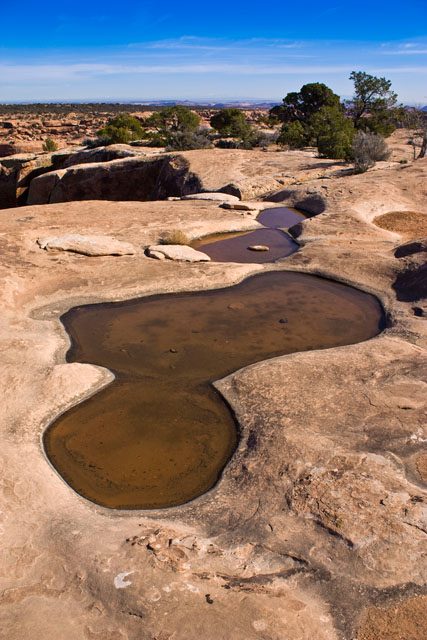 We soon reached the Jeep again and made our way to our next destination….stay tuned for that.