Uncompahgre Map and GPX file
Here's a map from from yesterday's trip starting in Jacks Canyon to Divide Road and then headed to Dominguez Canyon, Dominguez Ridge, Brushy Ridge, Palmer Gulch and finally Escalante Canyon. The yellow route is the way we went yesterday and the red route is Divide Road that I travelled last year.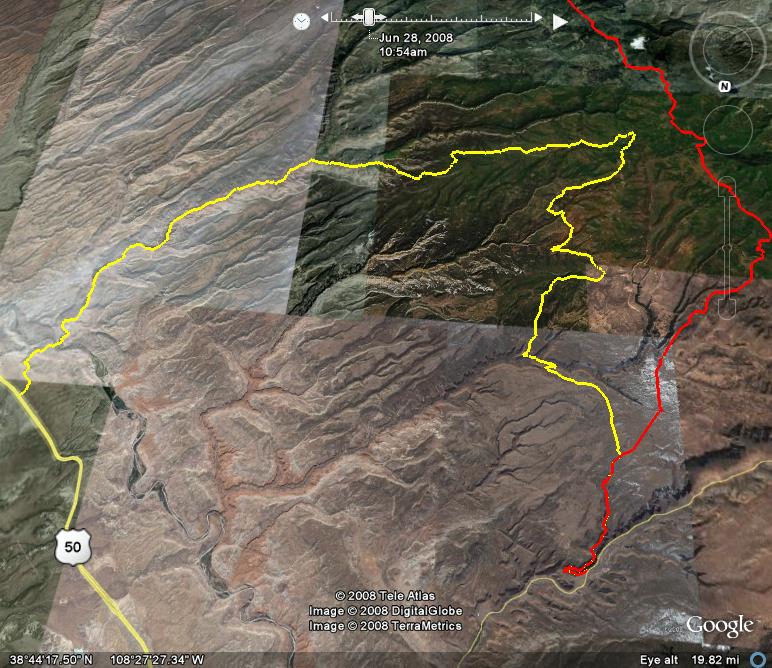 The GPX file for yesterday's trip can be found here.