Halloween in the Swell
October 31, 2009
Since Amanda is in Illinois for the next week, I decided that I would head out to the San Rafael Swell for Halloween this year. I was originally planning on camping and making it a weekend trip, but since a cold front came through earlier this week, I changed my mind and didn't feel like camping anymore, so I made it a day trip instead 🙂
My first destination was a rock art panel that I have been meaning to get to for a while. I've driven by and near Black Dragon Canyon a number of times, but this time I would make it a point to check it out.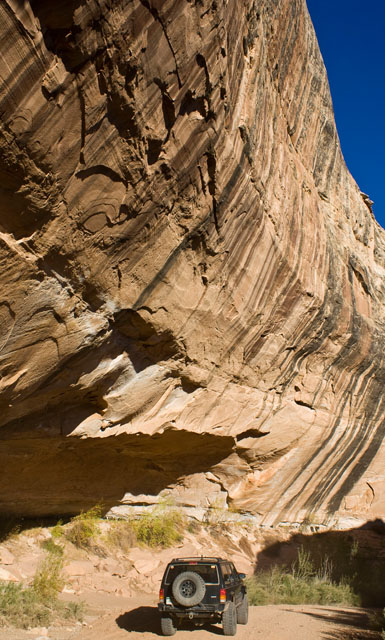 Pictographs in Black Dragon Canyon (unfortunately at some point in the past, someone thought it was a good idea to outline some of the pictographs in chalk).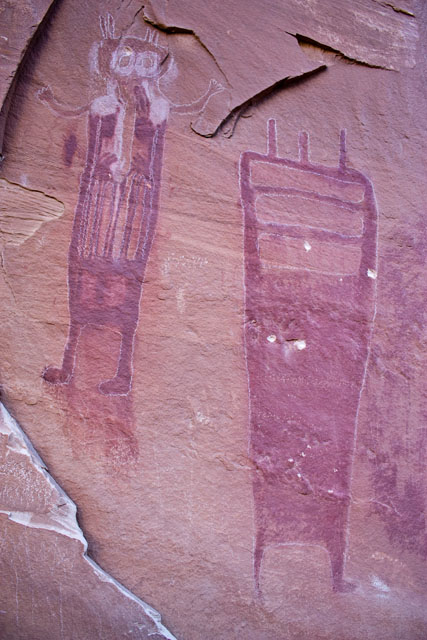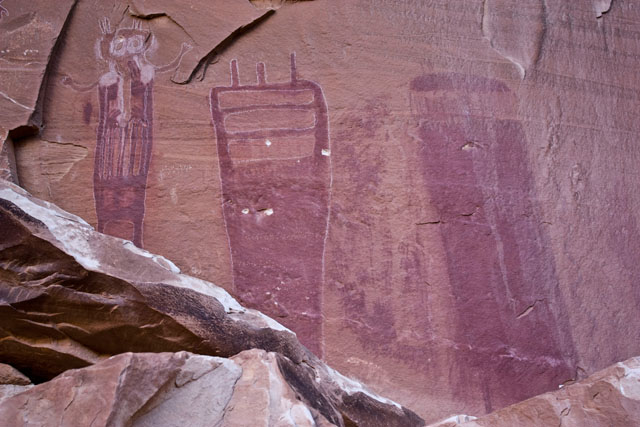 After leaving Black Dragon Canyon and following the wash for a little ways, I met up with the Jackass Benches trail and made my way down the spur that used to lead to Sulphur Springs.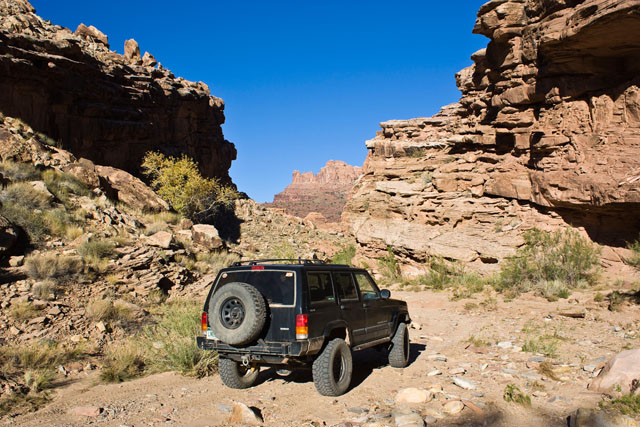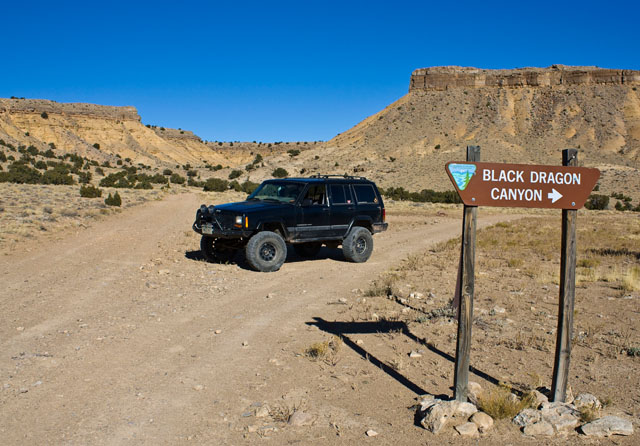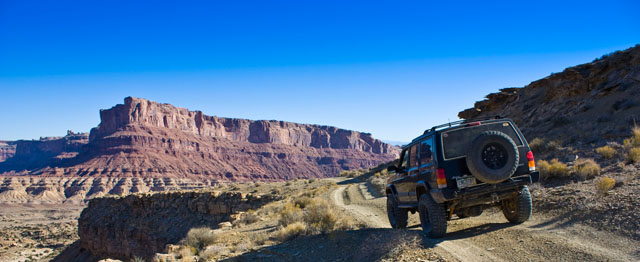 Next I took the trail that used to go to Swaseys Leap to it's end before heading back to the Buckhorn Wash Road.
Bottleneck Peak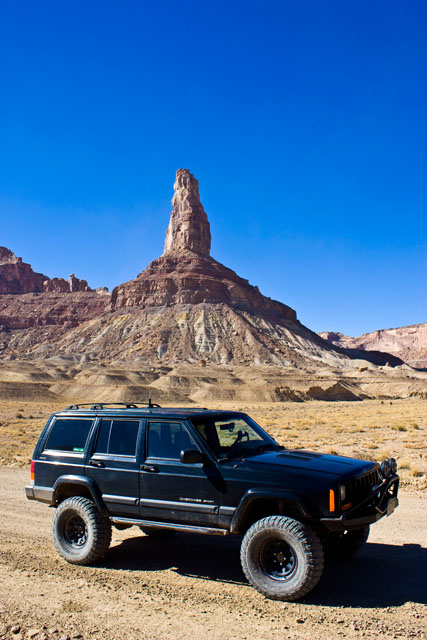 I stopped at the swinging bridge over the San Rafael River for a few photos.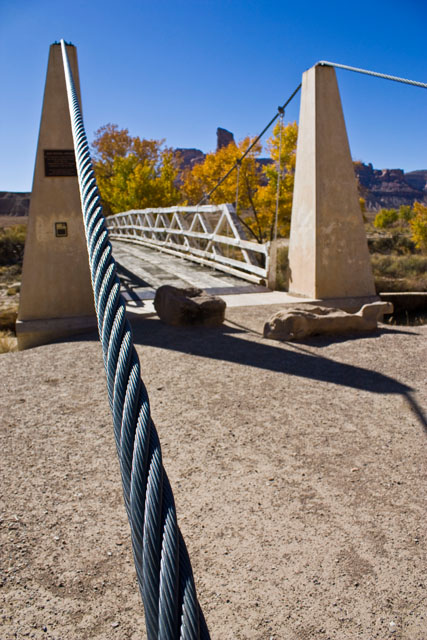 Leaving the bridge, I headed down the Mexican Mountain Road. Right before reaching Mexican Mountain (and the end of the road) I met an Emery County Sheriff who was heading the opposite direction. We stopped and had a nice chat and he gave me a map of the area that I did not have yet.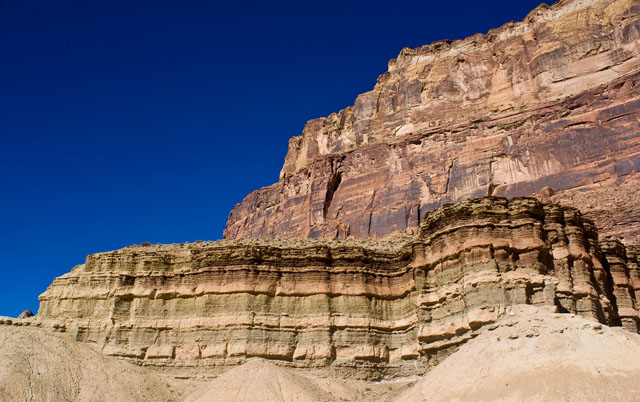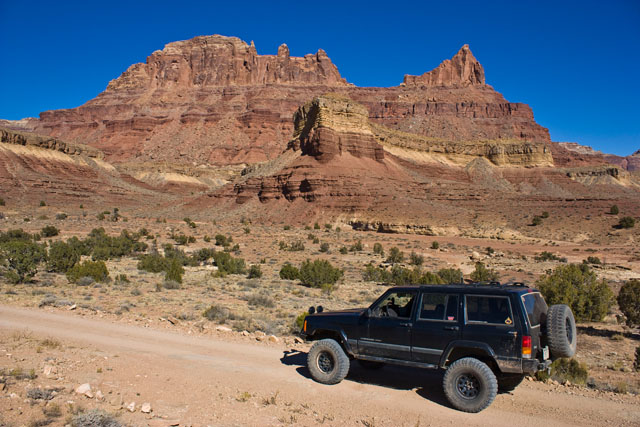 Nice colors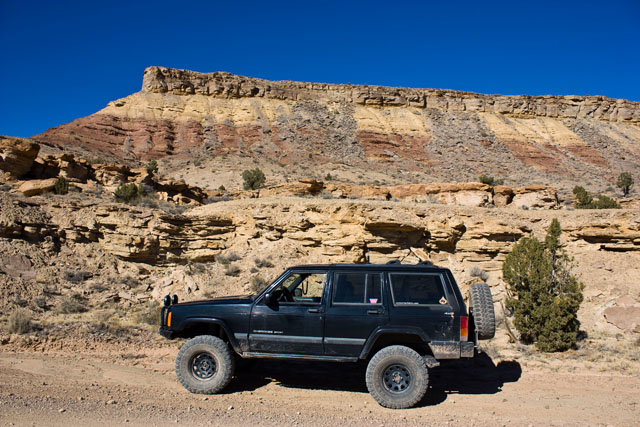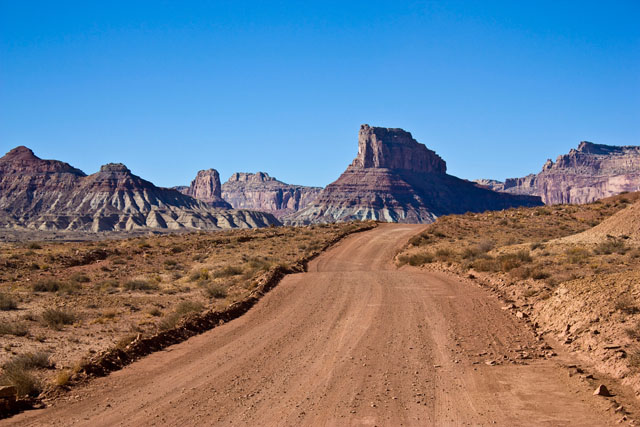 I made a quick stop at the Buckhorn Wash Pictograph panel, but the sun was shining right on them which washed out most of my pictures.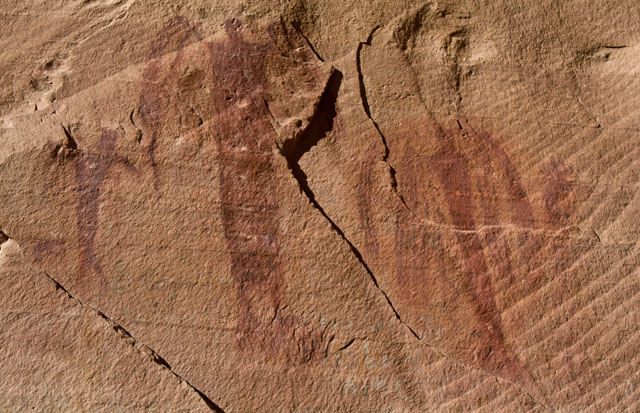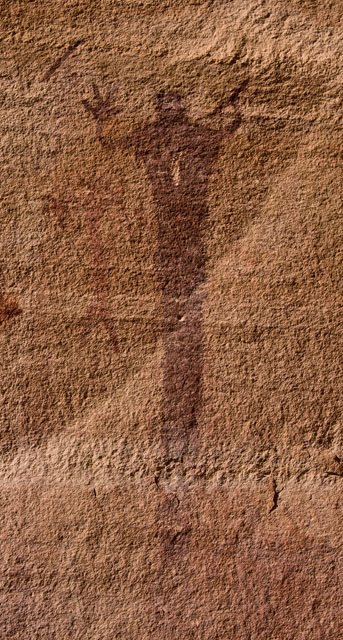 When I reached the intersection with the Green River Cutoff, I headed east again to the tunroff for the Tidwell Draw trail, which would take me back to I-70.
Part of the Tidwell Draw trail followed the Old Spanish Trail….
While other parts followed some power lines…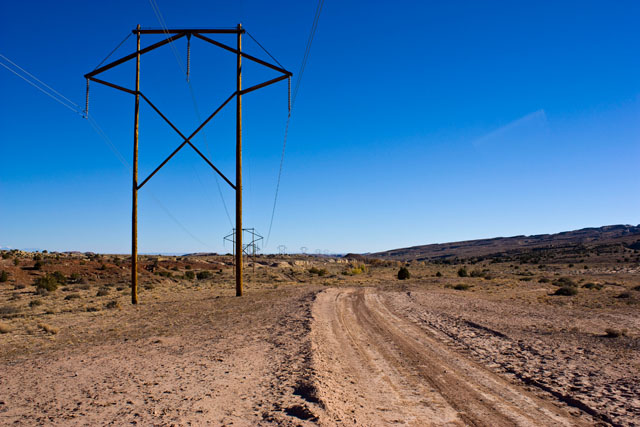 After reaching I-70 I started on my way back home and stopped in Green River for a bite to eat. But before I made it home I got off the pavement just as the sun was setting on the Yellow Cat Road, and took a few photos.
Headed towards the La Sals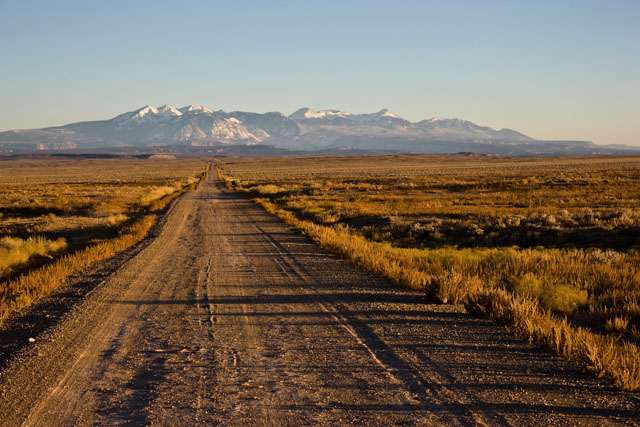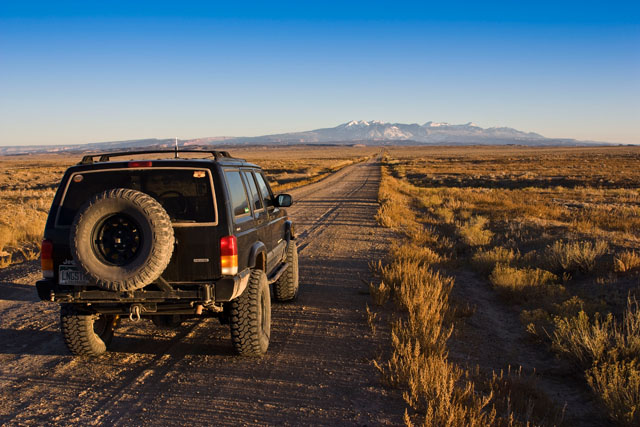 Fun with shadows